Store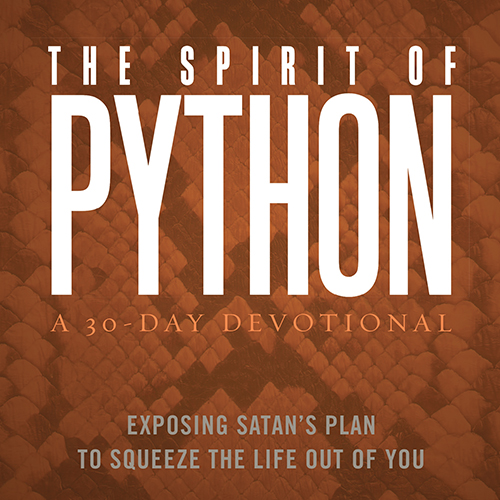 SPIRIT OF PYTHON DEVOTIONAL
In Stock
Description

A powerful companion to Jentezen Franklin's The Spirit of Python book, this 30-Day devotional will open your eyes to the unseen spiritual battle taking place around you every day, and equip you to break the 'spirit of python' off of your life.
In Acts 16, Paul and Silas are confronted with a woman who was possessed with a spirit. The Bible identifies the name of that spirit as the Spirit of Python. Now, the python does not kill its victims with venom, but by squeezing their very breath out of them. Breath in the scripture represents the Holy Spirit, the presence of God.
Get ready to break off what's binding you, and be filled with the presence of God!
Related Resource:
Spirit of the Python
Free shipping inside U.S. Standard shipping rates apply outside of the U.S.